Content
B2B Company Enjoys a 1,348% Boost in Traffic
My content strategy and creation helped this startup B2B company more than quadruple their traffic. I was given the keys to their brands and asked to pursue the following goals.
Goals
► Create high quality content on a regular basis to attract new visitors in their target market.
► Find the most valuable keywords to rank for and create content to help us rank for them.
► Create an editorial calendar and create a content strategy and system that they could pass on to the future marketing team.
Approach
Because we needed to set ourselves up to rank for the most valuable keywords, I started with an SEO audit. After the audit, I analyzed their competitors to get a better understanding of the market and what other content we were up against. I interviewed the founder and his co-founder as well. I also completed a full-scale keyword research, which provided us with the keywords I used to focus our content and build the content calendar around.
The research and interviews gave me the insights I needed to create a strong content strategy and an SEO strategy I knew would get us to the top.
Finally, I began creating content.
In only 3 months we had tripled our traffic for both brands. But our best results came around 8 months in, as you can see in the Google analytics charts.
Results
► Increased brand #2 online traffic by 1,348%
► Increased brand #1 online traffic by 616%
► Over 35,000 visits in first 12 months
Here's a screenshot showing brand #1's traffic:

Our content excelled, increasing both organic traffic and direct. We learned that the direct traffic spike was caused by a heavy increase in brand awareness as well. Overall traffic increase: 616%!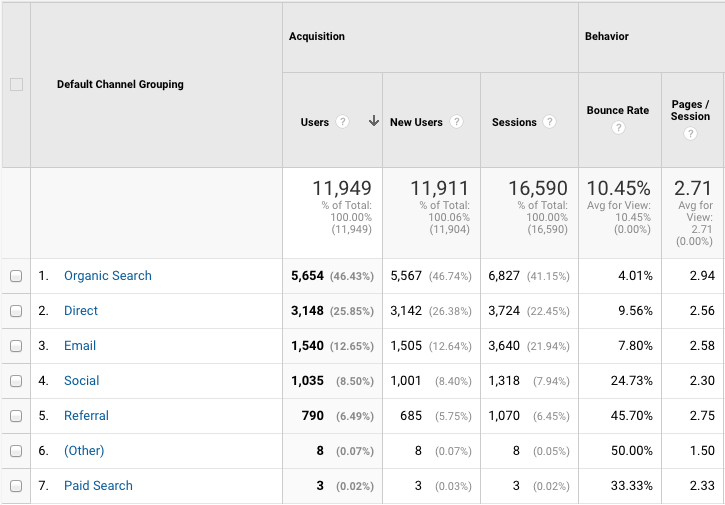 Here's brand #2's traffic:
That's a 1,348% increase in traffic! (Only .3% from paid traffic).
The majority of the traffic came from organic and direct brand search: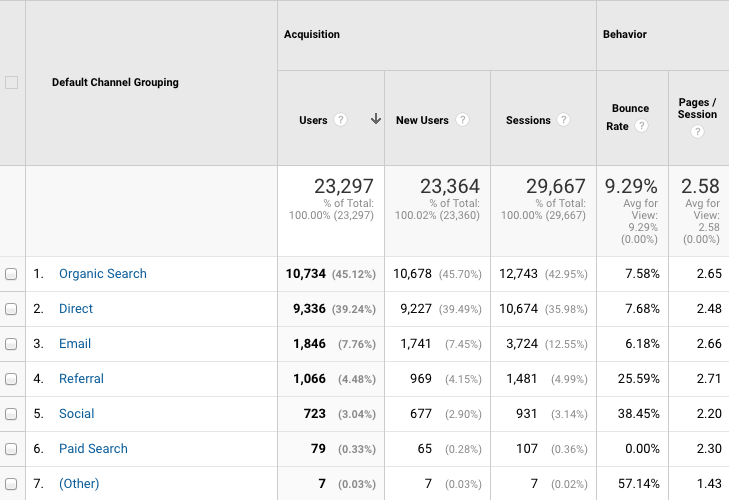 This content campaign actually produced some great results beyond what I've shown here, but this'll do for now.
If you need content, from analysis to strategy to creation and back again, drop an email in my inbox! ([email protected])